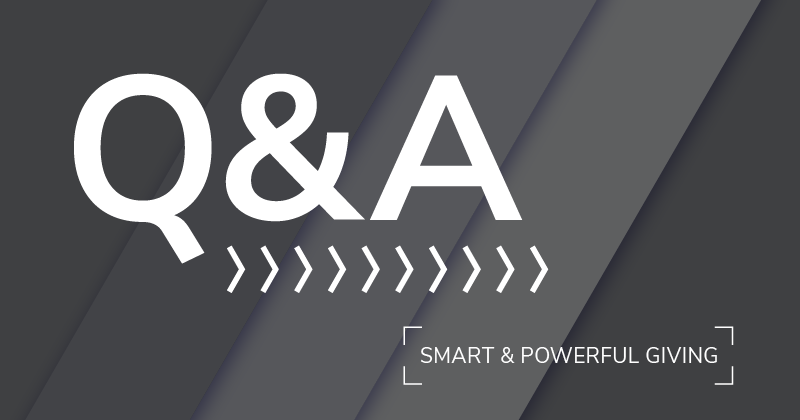 Q: I want to give a year-end gift to Chicagoland Prison Outreach, but I'm concerned about cash flow. What are my options?
A:  Here are three tax-wise solutions that allow you to give without affecting cash flow!
Gifts of Stock. If you have appreciated stock or other securities you've owned for at least a year, you can receive a double benefit by donating it to ministry. Not only will you receive a charitable tax deduction for the fair market value, but you'll also avoid paying capital gains tax.
 
Gifts of Real Estate. Many people are able to give more than they ever thought possible by giving a vacation home, rental property, farmland or other real estate to Chicagoland Prison Outreach. It's a smart way to redirect property you no longer need or care to manage for the benefit of God's Kingdom.
 
Gifts from Your IRA. If you are 70 ½ or older, you can make a substantial gift to Chicagoland Prison Outreach directly from your IRA. Not only will this gift meet your required minimum distributions, but it also reduces your taxable income.

Ready to learn more? We'd love to help you identify smart and powerful giving solutions that fit your goals and situation. Call Glenn at 708-331-3301 ext. 102 or email Glenn@cpoministries.org.