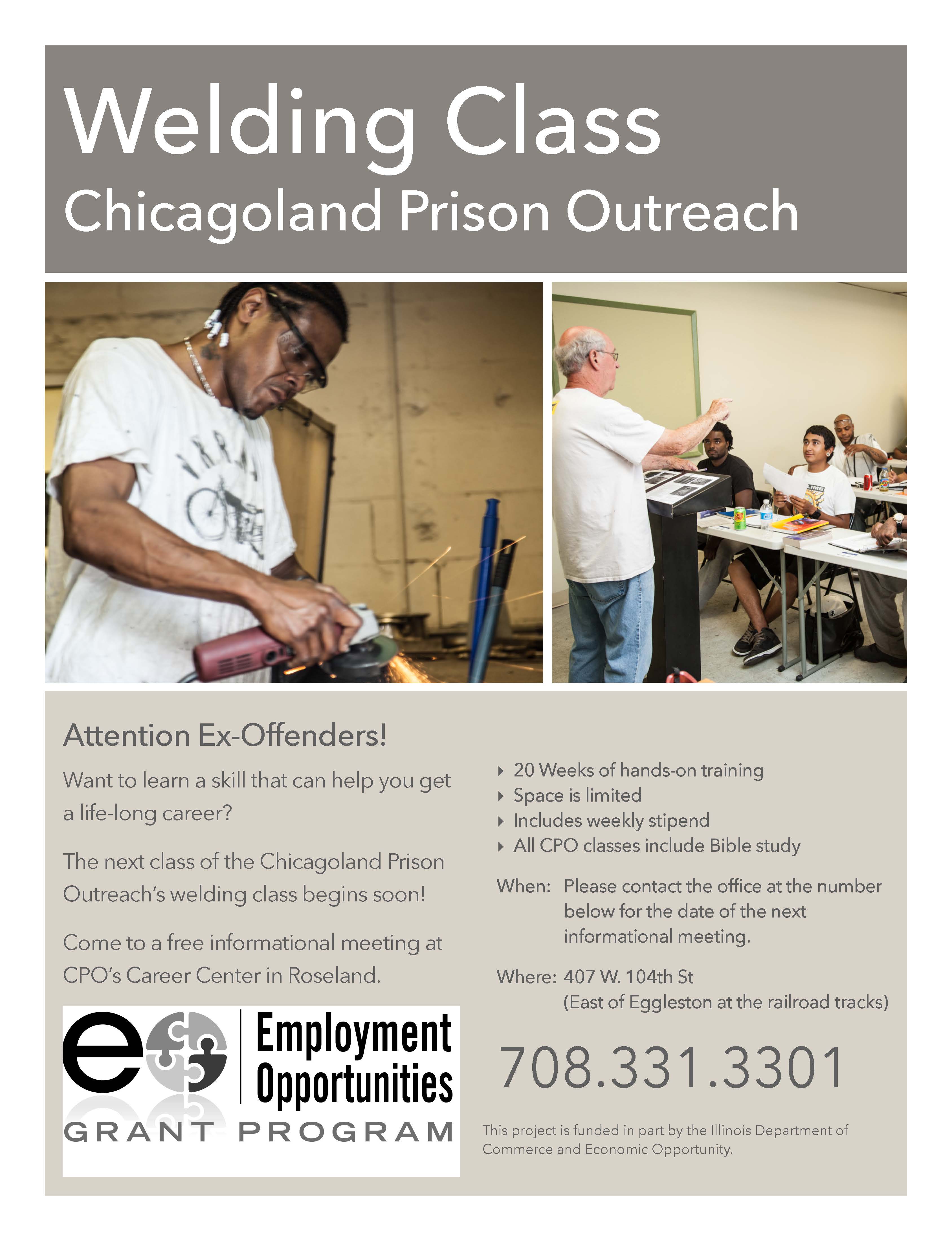 A new welding class is starting up this month!
We've had over twelve classes of men and women go through our welding training. Through the help of great volunteers and staff, we're able to offer training to prepare people for competitive jobs in welding and other trades.
Our next class begins soon, so if you know someone who would be interested in participating, please call our office at (708) 331-3301 and ask Noreen about the next Welding Class Orientation. Participants need to pass a standardized test that CPO will administer.
If you want to see more about how the welding program has impacted the lives of our students, check out Troy's testimony on our YouTube page: http://youtu.be/nGyRNJDLQd8