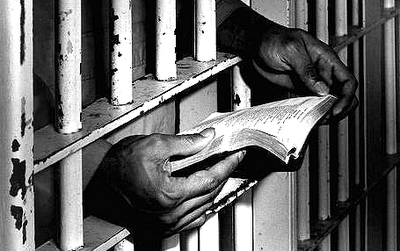 Reminding Prisoners They Are Not Forgotten
There is no underestimating the power of a kind word—especially to someone who feels alone and forgotten. That's why CPO is so glad to connect imprisoned individuals with supportive, thoughtful letters of hope and encouragement in our Writing an Inmate program. Through these anonymous letters, volunteers are able to share Scripture alongside expressions of care and concern, reminding inmates that they are not forgotten, but rather thought about and loved.
Connecting Inmates to a Community of Faith
Because personal letters can be one of the most powerful sources of encouragement to prisoners, we at Chicagoland Prison Outreach are delighted to bring Biblically based, loving notes to men and women throughout Cook County. CPO partners with local churches to recruit volunteers who are willing to participate in the program. After we train these volunteers, we take their letters to interested inmates and remind them that there are churches and communities praying for them even where they are. This encouragement can help incarcerated men and women stay hopeful and motivated, as they feel the love of Jesus tangibly from people willing to communicate in the written word. Would you be willing to support our Writing an Inmate program?
Please pray about what the Lord might have you to do!